Ancillary
Ancillary Products
Our Brands:

Pinco USA manufactures the highest quality of aluminum lags available in the market today. Located in Charlotte, North Carolina (USA), we have more than 25 years of experience in lags sales and technical support to the textile recycling and non-covens industries.
Our processing knowledge combined with hands-on experience means we understand the technical requirements and demanding conditions of textile recycling.
Every set of pinned lags are made to the exact requirements and specifications of the various makes and models of the recycling machine, including but not limited to:
Laroche
Trützschler
Dell'Orco & Villani
Rando
Italiana Rigenerazione
Schirp
Tatham
Margassa
Autefa
and more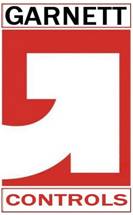 The most popular volumetric card feeding system in the world, for retrofitting onto machines. Rollaweigh has set the standard for quality and performance in the feeding of cards and fiber processing machines. The success of Rollaweigh is a result of many years experience in card feeding and the popularity of the system reflects the extent to which Garnett Controls have listened to the industry and delivered the goods.

The
Montenero
company has been designing and manufacturing fibre doffing combs for carding machines for over 50 years. We offer a complete range of products from the traditional mechanical comb to electronic system with digital controls.
The Montenero company can now boast amongst its customers important international textile processing companies and also all the main manufacturers of carding machines e.g. (OERLIKON GROUP) OCTIR- FOR , HDB, RAMELLA, BEMATIC etc.
In the last few years the Montenero company has invested energy and experience in manufacturing auxiliary machines for the textile sector. Thanks to constant commitment towards technological research, it has created VSC 1000, an automatic system for the maintenance and management of needle boards for a wide range of needle punching machines.
The VSC 1000 system automates a hazardous manual task thereby offering enormous advantages from the point of view of production capacity, quality of control and safety.
At the end of 2012 Officina Meccanica Montenero acquired the brand and the production of the M.G.M. Mattress Machines company of Finale Emilia, manufacturer of high-quality mattress machines for over 50 years. The production of Officina Meccanica Montenero also focus on the mattress industry sector with not only Edge Binder, Tape Edger and press machines MGM brand, but also with machines of new design as, for example, the Blower bench, the Automatic closer bands and the Coupler bands.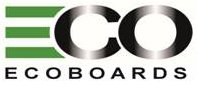 Specializes in manufacturing Needle Boards, Bed Plates, and Stripper Plates for all brands of Needle Looms. We supply Needle Boards made of an Aluminum or Magnesium alloy covered with polyurethane. The crank side can be grooved, and the board can be manufactured with special thread inserts or prepared pneumatic clamping. Our team can also perform onsite installation.

TSI is the result of a handcraft tradition which dates back to the second half of the 19th century and of a constant technical and entrepreneurial evolution. We offer industrial brushes for velour processing, textiles, paper and cardboard.

Fiberflon® is a world class manufacturer and preferred supplier of PTFE (Teflon) and silicone coated fabrics, pressure sensitive tapes and belting products committed to providing its customers with superior value and quality through technical innovation and engineering experience. Since 1988, FIBERFLON with a young dynamic structure has been actively engaged in finishing and coating of advanced fabrics like Glass, Kevlar®, Nomex® with fluoropolymers. We offer service through our own offices or via a strong network of experienced distributors

For 40 years,
Willy Italiana
have specialized in the field of finishing woven ribbons for garment labels. Thanks to their exclusive technology, they've designed and developed unique machinery so customers can produce unparalleled items synonymous with high quality and class, such as embossing on ribbons or labels and transfer printing on woven ribbons. Today, supported by highly advanced technology complying with the CE European safety standards and by one of the most qualified teams in this branch worldwide, they're in a position to offer new and exclusive working methods able to satisfy the most sophisticated requirements in the field of woven ribbons. The aim at WILLY ITALIANA is to satisfy customers with the best possible support through close cooperation, information and consultancy that goes beyond that of a qualified supplier. Their machines sum up the best of "Made in Italy": creativity, quality, professionalism. Their products, with significant growing trends and steadily increasing market shares, witness the success and reputation that WILLY ITALIANA enjoys in Italy, Europe and all over the world among the most technologically advanced label manufacturers.

Moisture is a critical factor in many application areas. It affects growth, quality and profits.  Streat Instruments is a leader in moisture measurement and control. With over 30 years' experience in this area, they've earned international recognition as a developer, manufacturer and supplier of premier moisture control systems for a wide range of applications.  Streat Instruments moisture measurement and control systems are designed to enable customers to;
Optimize production processes
Maximize productivity and operating efficiencies
Improve quality
Increase profitability
Stop hanging yourself out to dry and talk to a leader in moisture management by
giving us a call
.

Argus specializes in providing protection from both metal and fire contaminant in the most difficult applications – post consumer, shoddy, recycled denim, carpet, all nonwoven or textile application. Argus detects what most metal detection systems miss:  very tiny amounts of non-ferrous metals including stainless steel, copper and aluminum. Nothing gets past them! In addition, Argus offers full fire suppression solutions for tearing lines, filters and compactors, carding equipment and ovens. Prevent downtime and reduce risks on your nonwoven lines with
Argus Fire Control
's unique ability to protect every piece of equipment from both metal and spark.
Contact Us for more information