Bonding
Bonding is a broad term that can make the difference in the failure or success of a product line. With all of the options available, and the potential merging of several methods together, Allertex can assist in the development of efficient and unique techniques. Whether it's Needle Punch, Thermobond, Chemical Bond, Laminating, Infra-Red, Radio Frequency, or any combination, Allertex offers the best equipment in the market.
Our Brands:

Technoplants has designed an high efficiency thermal bonding oven. The FHR heat recovery system, allows an additional energy saving that reduce significantly oven consumption. The machine has a perfect cross air control that allows an homogeneous bonding through the width, in a wide range of fan speed. The independent air management allows to blow hot air from top to bottom, from bottom to top or from both directions, to satisfy every production need. The air through bonded oven is especially designed for light weight products (20 to 150 gsm) required in the hygiene market as Acquisition Distribution Layer. Air heating can be direct gas or with heat exchanger to fit every customer working conditions.
FOLLOW THEM ON TWITTER: @NONwovens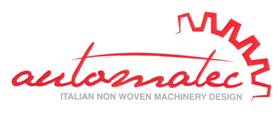 TecTex/Automatec needle looms are used to mechanically bond carded webs, carded and cross lapped webs as well as fiber pads from any airlay system.  Normally the first machine in a needling process is a pre-needle loom.  This machine allows a lighter needling process that allows a good level of bonding, realizing a semi-finished or finished product. Should a better final product or faster production rate be necessary, then one or more needle looms would be added following the pre-needle loom.
Since TecTex acquired their Italian competitor Automatec, they now have the capability of offering two different lubrication technologies: oil and grease.  At present TecTex, with more than 500 needle looms in the field, is one of the world's most important producers with regards to volume and quality.  In addition to being able to offer two styles of lubrication, they're also capable of offering an elliptical motion loom called the Phoenix Tec.  This technology, developed by their engineers in 2007 for ITMA Munich, is now a significant part of their product range with respect to technology and value.  This horizontal systems advancing of the needle beam, accompanies the material to reduce the advance/stroke to zero.  With this technology, we're able to reduce the risk of breaking needles in addition to giving the machine a faster entrance/exit speed.  This technology can be added on our range of needle looms to make all of them more innovative and efficient.

Siltex is an Italian company specialized in design and manufacturing of machinery and lines for coating, impregnating, laminating, and printing of technical textiles, nonwovens, and composites at a very competitive price. Our services include a full range of custom-engineered machinery designed to meet the most stringent industrial requirements.

RF Systems is the world leader in development, engineering, manufacturing and after-sale services related to radio frequency equipment. Their expertise is especially active in the design and manufacturing of dryers for the textile, nonwovens, and composites industries. RF Systems works in more than 50 countries and owns the widest portfolio of patents related to radio frequency.
Contact Us for more information