Finishing
Many companies offer this type of equipment, but the partners of Allertex are time proven innovators at every level. The degree of simple and functional electrical and mechanical automation has helped numerous customers to cut overhead and waste. No other company can offer the wide range of technologies found at Allertex. Many of these methods can be retrofitted into existing process lines with an immediate increase in profit margin. Let us help you develop a system that changes the landscape for your company.
Our Brands:

German engineering since 1986. With pride and an awareness of their responsibility, we can say that SCHOTT & MEISSNER is the global leader in manufacturing heat treatment and nonwoven bonding production lines. Their know-how, innovative strength and "German engineering" is in demand and prized on all continents. As experienced specialists in special-purpose engineering – from construction through to commissioning – they've generated exclusively customer-specific solutions at their premises in Blaufelden in the county of Hohenlohe since 1986.  Quality and reliability are values that they live and which are therefore naturally incorporated in their products. Heat treatment is at the heart of all SCHOTT & MEISSNER production lines. They harness hot air, contact heat and radiant heat to dry, melt or thermoset various materials in a continuous or discontinuous process. SCHOTT & MEISSNER specialize in nonwoven bonding production lines for thermal bonding using fibers and powders or with bonding agents for spray application, foam impregnation or liquid binder bonding.

Specialized in winding, slitting, roll handling and packaging. The product range includes automatic knives positioning systems, automatic core cutting and shaft handling systems, and multifunctional lines with printing capability. A.Celli Nonwovens offers a comprehensive range of master roll winders and slitter-rewinders featuring state-of-the-art solutions customized to spunbond, spunmelt, spunlace and airlaid nonwovens roll goods production with a special focus on lightweight fabrics and high speed production.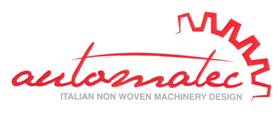 Today's market requires Faster and Quality performing Cross Lappers, we have used the latest Technology to design our simple and reliable machines. Our lappers can be accept up to two webs from one card, or even up to four webs from two opposite cards (two each). The technological level of Tectex/Automatec lapper is in the end extremely advanced. The machine can be equipped with several features to accommodate the different type of fiber used. We can also CUSTOMIZE the Lappers to meet your particular production requirements.

Siltex is an Italian company specialized in design and manufacturing of machinery and lines for coating, impregnating, laminating, and printing of technical textiles, nonwovens, and composites at a very competitive price. Our services include a full range of custom-engineered machinery designed to meet the most stringent industrial requirements.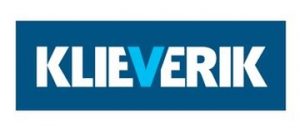 Klieverik offers solutions via their rotary thermo-processing systems, also called heat presses or dwell calendars for applications such as:
Laminating and coating of (technical) textiles
Thermobonding of nonwovens
Production lines for thermoplastic composite prepregs
Fusing and laminating of carpet/artificial grass
Klieverik also offers an in-house Technicum (R&D) testing facility, whereby they can provide "proof of concept" samples for customers using their own materials.

RF Systems is the world leader in development, engineering, manufacturing and after-sale services related to radio frequency equipment. Their expertise is especially active in the design and manufacturing of dryers for the textile, nonwovens, and composites industries. RF Systems works in more than 50 countries and owns the widest portfolio of patents related to radio frequency.
Contact Us for more information