Web Forming
In Nonwovens, Web Forming can take on many different forms. The team at Allertex has experience in every facet of this process. From Carding and Crosslapping to Airlay and Spunbond, we have a solution for you. We can evaluate existing products, or help in the R&D of new innovations that will set your company apart from the competition.
Our Brands:
Our customers can rely on our vast experience. Our demo room, with a full range of lines (recycling, Airlays for needle punched and thermo or resin bonded felts), allows to select the best process and validate the end products. As a pioneer in fiber processing machines, LAROCHE has been developing new solutions for almost 100 years. With integrated manufacturing, we can supply lines for a wide range of industries: spinning, bedding & furniture, automotive, acoustic and thermal insulation, geotextiles, filtration, wipes…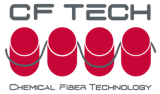 CF TECH has developed an extrusion plant for the production of calendared spun bond non woven fabric. The end product is a perfectly uniform web resulting from a process which ensures a perfectly homogeneous filament distribution. In addition, GEOTECH machine is fits for producing Geomat. It fits for making three-dimensional (3D) multi use mat made of continuous PP(raw or recycled polymer) or PA6 filaments consisting of a core of fused, entangled filaments and one or two nonwoven geotextile fabrics attached.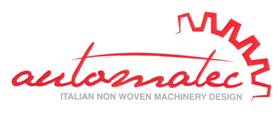 Today's market requires Faster and Quality performing Cross Lappers, we have used the latest Technology to design our simple and reliable machines. Our lappers can be accept up to two webs from one card, or even up to four webs from two opposite cards (two each). The technological level of Tectex/Automatec lapper is in the end extremely advanced. The machine can be equipped with several features to accommodate the different type of fiber used. We can also CUSTOMIZE the Lappers to meet your particular production requirements.
Contact Us for more information